Welcome to Vida Luxury Reno Apartments
The Epicenter of Luxury
& Convenience
When you live at Vida Apartments in Reno, the experience is both elegant and inviting. Whether relaxing at our hot tub or getting fit in our 24/7 fitness facility, your days and nights are designed for comfort and community. Feel at home in our dog-friendly apartments in Reno NV and know your needs are taken care of. The Vida team is always happy to help. Schedule a tour and take a visit today to discover your new home.
"I LOVE living here! All of the staff that I've interacted with, Jackie, Bryant, and Dominique, have been nothing but pleasant and professional." — Cassie Donahue, Google Reviewer
Resort-Style Amenities
Relieve, Relax, Replenish
Resort-Style Pool
Lounge next to our year-round Resort-style pool as you take in the majestic mountain view while relaxing in our modern chaise lounges and chairs or our amazing hot tub. You can also enjoy a quiet evening with friends or cuddle up with your favorite book next to our poolside fire pit.
24 Hours Fitness Center
Is fitness important to you? Vida's fully-equipped fitness center is open 24/7 and equipped with Fitness on demand, Yoga studio, Matrix interactive bikes, and treadmill as well as a prism smart functional corner.
Pet Friendly
Vida also offers your family pet the same luxury lifestyle as its residents. Featuring an ultramodern pet spa to make at-homegrooming hassle-free.


Envision your Life at Vida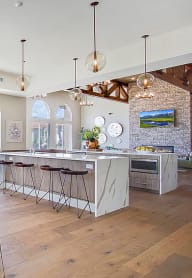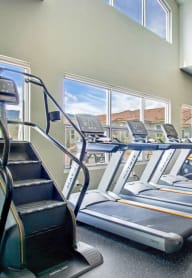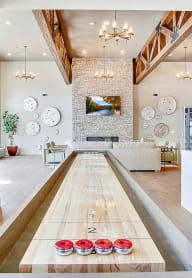 Testimonials
The leasing process was quick and easy! I was moved in and unpacked in no time. Im loving my new place. I havent had any issues and if I did, the staff is so attentitive I think theyd be fixed in no time. The pool is fantastic and the gym is brand new. I was able to sign a 6-month lease, which are hard to find in Reno. Definitely recommend living here!!!

- Reviewer on ApartmentGuide.com
What a fantastic place to live. My daughter loves it, our dogs love it, and so do I. The other residents are friendly, and there's a sense of community – my daughter looks forward to greeting our neighbor's dog, who she's made friends with. Everything in our home is high-quality, modern, and it even has a high-quality stereo above the kitchen sink, which we use all the time!

- Pam Payne, Vida Resident
I LOVE living here! All of the staff that I've interacted with, Jackie, Bryant, and Dominique, have been nothing but pleasant and professional.

- Cassie Donahue, Google Reviewer
I was calling around to get information and I Spoke with Katrina and she was just so pleasant and really knows what she is doing. She answered all of my questions in a professional manner (a few places I called sounded like I was cutting into their personal time). I honestly will be making Vida my next home knowing that I Katrina will be managing it.

- Esther Molina, Google Reviewer
Vida Luxury Apartments is one of the most gorgeous places in all of Northern Nevada. The staff does everything they can to make the residents feel heard and well taken care of. Jackie, Bryant, Eugene and Jessica have all become friends through this process. The apartments are so modern, fresh and stunning. The designers thought of everything when they destined these units.

- Julie Begbie, Google Reviewer
Casey took our picture. The view from the pool area was breath taking. The pool is open year round. It will be great in the summertime! I enjoy the fire pits.

- Terri A., Yelp Reviewer